Design your life, your career, and
our future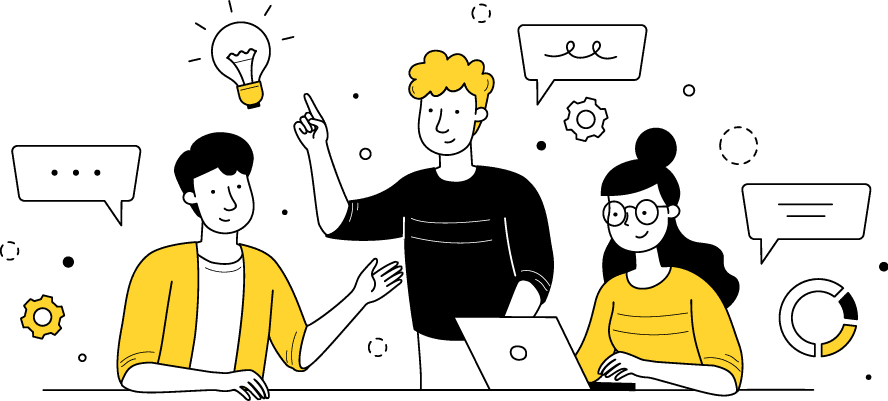 Some opportunities for
you to explore
WE ARE HIRING SALES REPRESENTATIVES IN ALL 50 STATES OF THE USA. WE ARE ALSO OFFERING AN INTERNSHIP(REMOTE) IN SALES.
About PC Doctors .NET
PC Doctors .NET is a software and digital marketing company with a global clientele. Having been in operation since 2010, we have served over 150+ clients in over 250+ big and small projects in 20+ countries around the world.
Minimum Qualification:
Senior High School Graduate, Junior college graduate
Mode of communication:
English (US/UK)
Apply:
Send your Resume to - apply@pcdoctorsnet.com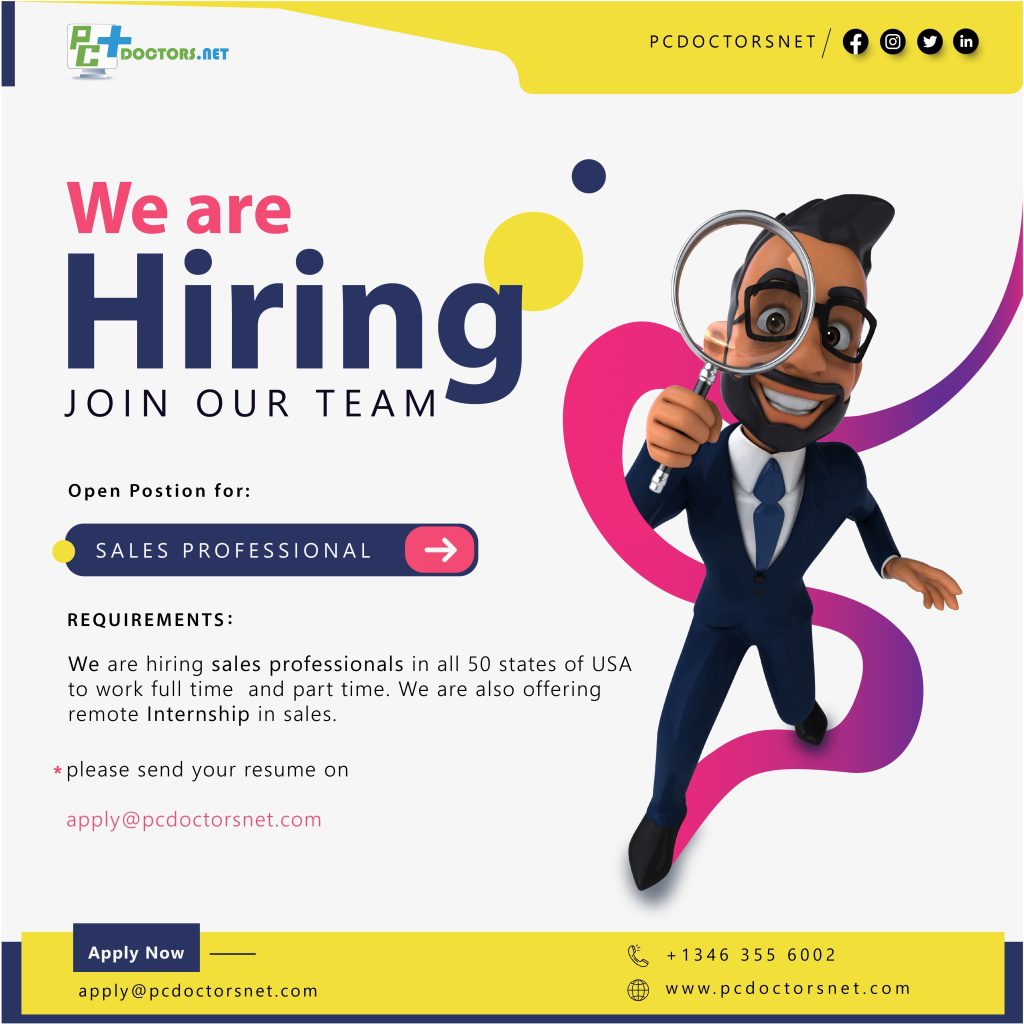 Digital Marketing Trainee
What is the job about?
This is a full-time office-going job for freshers as trainees (Internship) in the SEO and Digital Marketing industry.
Who can apply for this job?
The minimum qualification required for this job is a Bachelor's degree in any discipline.
The position is for our Bhubaneswar office. The applicant must reside in Bhubaneswar to apply for this job.
Computer skills required?
Proper computer knowledge is mandatory. The job would require a candidate to have proper knowledge of MS-OFFICE (Word, Excel, PowerPoint, Access) and thorough knowledge of the Internet.
Other soft skills required?
The candidate should at least be fluent in English in terms of writing and understanding. Verbal communication skill in English is not mandatory.
Who can apply for this job?
Anyone with a Graduation Degree, who has proper computer knowledge, and who resides in Bhubaneswar can apply for this job.
What will the hired candidate get from us?
Candidates who would be selected for this job shall be provided training at company expense and on-job supervision as and when needed. The candidate shall be paid a monthly remuneration of ₹ 5000 per month for the first 6 months. The salary will increase after the training period.
What is the application procedure?
The applicant shall first have to apply for the job by emailing their resume to contact@pcdoctorsnet.com. The shortlisted candidates shall be intimated through Indeed to appear for a scheduled interview in our office.
Our Office location is Jagannath Nagar, Jharpada, Bhubaneswar.
Please use the Google Maps link to see our exact office location. https://g.page/pcdoctorsnet
Apply only
If you have read the entire job description properly and the office location is accessible for you. If you don't reside in Bhubaneswar or your place of residence is too far from the office location, your application will stand rejected. The interview can't happen remotely.
This is not a remote job or work-from-home kind of job. This is a full-time internship/training program with a stipend paid by the company. There will be no remote interview for this post.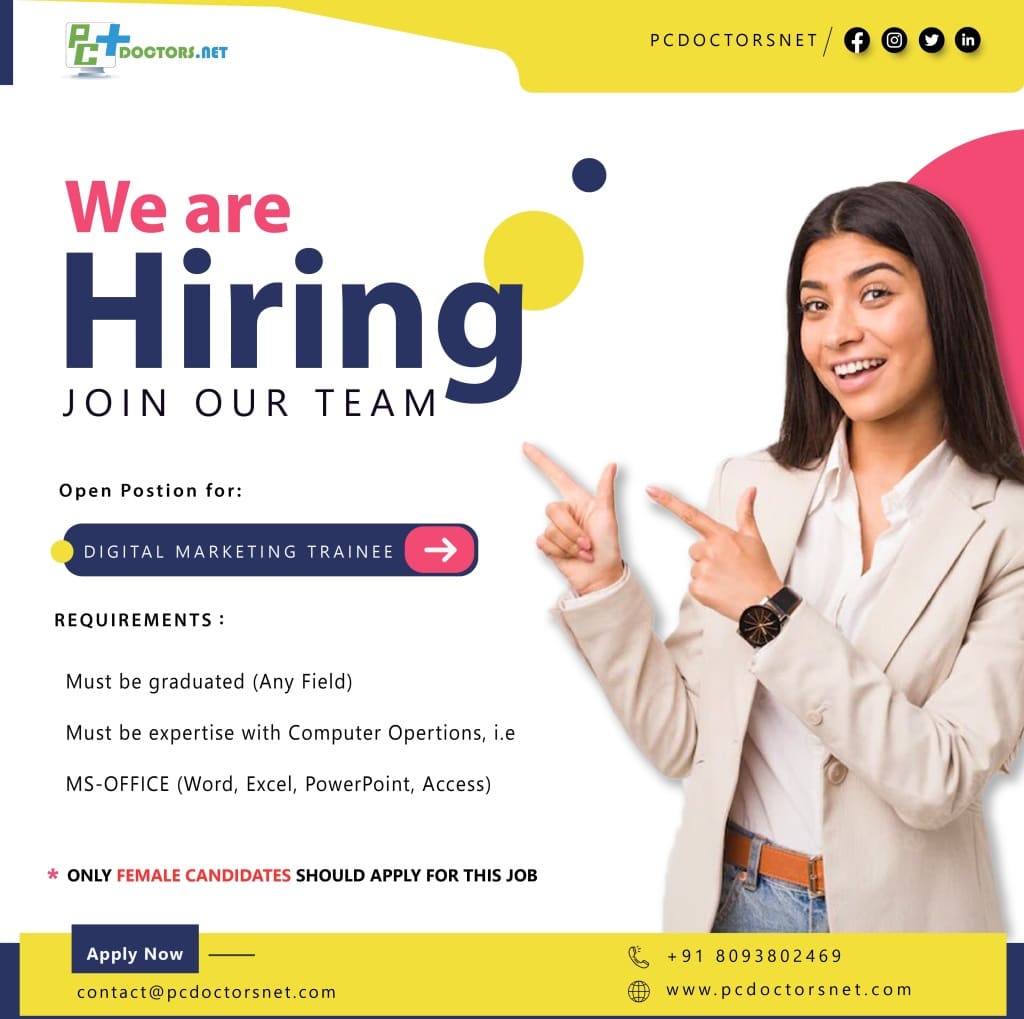 Can't find how to apply for a job role?